INTERVIEWS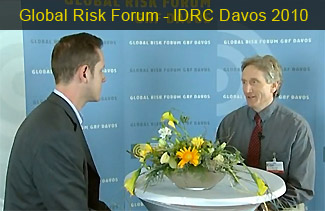 Along with opinion and perspective written for newspapers and other publications, Bron Taylor has often been interviewed by print, radio, and television media in the United States and abroad.
More interviews, including with the BBC Radio's Channel 4, are coming soon. Recent interviews and research-related articles include: 
"Human activity means death for thousands of species" (Dec, 2016)
Surfing, Nature, and, Spirituality
Rachel Carson Center Interview (May, 2012)
Population Growth and Disaster
International Disaster & Risk Conference 'Red Chair' Interview
Global Risk Forum, Davos, Switzerland, 3 June 2010
Environmental spiritualities, ethics, arts, and activism, Cultures of Energy podcast, Rice University, 22 September 2016
Bron Taylor on Bruno Latour, Gaian Animisms and the Question of the Anthropocene, The Religious Studies Project (Edinburgh), 20 January 2014. Also available on itunes.
Dark Green Religion ~ Bron Taylor interview with Jeff Farias
The Jeff Farias Show (Toronto, Phoenix, Stockholm), 25 March 2010. MP3
(The interview in the 25 March podcast at Faria's website runs between 27-61 minutes.)
Dark Green Religion ~ The Journey Home Interview with Bron Taylor 
The Journey Home with Diego Mulligan, Santa Fe Public Radio, 2 March & 13 April 2010.
Both interviews are downloadable in the program's archives.
The Problem With Loving Nature, interview by Ann Hill on Dream Talk Radio (Sonoma, California, 9 September 2010); with blog and podcast.
Most Informative News Interviews
Other News Interviews
Print and Online
Spiritual Movement finds God in Nature
by Tom Jacobs, Ventura County Star, 6 December 2009.
A New Genesis: Getting World Religions to Worship Ecologically 
by Tom Jacobs, Miller-McCune Magazine, 21 April 2009.

Earlier interviews:

Television: Fox Television News (Hannity and Colmes); CNBC Television (USA), the British Broadcasting Company, NBC News "Dateline," CBS "60 Minutes," ABC News "20-20," ABC/Dateline Australia, German Public Television, "Democracy Now" (Political Cable).

Print: Los Angeles Magazine, Business Week, The Scotsman, New York Times (three times), Los Angeles Times (numerous), USA Today (twice), Newsweek (thrice), the Wall Street Journal, Outside Magazine (twice), the Toronto Globe, the Oregonian, New York Indypendent, Drift Magazine, Surfing Magazine.

Radio: Australia Public Radio, South Africa Capetalk, National Public Radio (USA), Wisconsin Public Radio; Pacifica (KPFA, San Francisco), Environmental Directions, Montreal Community Radio/McGill University.

Web: NYTimes.com, ABCnews.com.